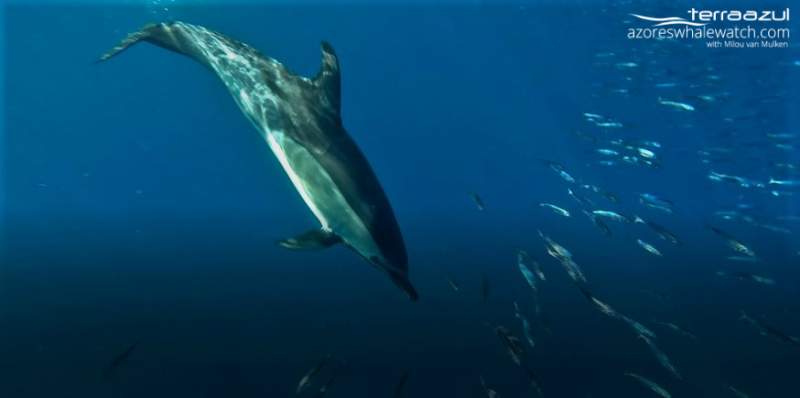 We've had a beautiful day today, however not the best day to go to the ocean… so the photos on this post are from previous tours.
The sea let us go out with both our boats in the morning 😀 And we spent a lovely time with the Common dolphins! During the whale watching we could observe 2 different groups: the first was travelling fast and porpoising, almost looking like they are flying 😀
The last group we met were having breakfast with the Cory's Shearwaters and surfing the waves in between bites 🙂
Keep tuned for more news of our tours!