What a beautiful afternoon! The festival of blows we had in the morning kept entertaining us in the afternoon. We first met a nice group of bottlenose dolphins slowly swimming and joining the bow of the boat. The common dolphins were also quite active and in a playful mood. We were able to see both species once again before getting back to the marina.
The blue and fin whales were blowing in all directions and it was difficult to decide where to go 🙂 so, for a while we stayed where we were to enjoy such a show, white blows and elegant dark silhouettes in the grey-bluish background of São Miguel Island. We also had the chance for closer encounters, though. A young fin whale showed its tail raising it at low angle, which was surprising at first since fin whales do not show their tails, but the fact is that the whale was not only diving, it was turning sideway, which made it possible to see the fluke coming out of the water. A second close encounter was with another fin whale, which circled the boat twice before taking a deep dive.
bottlenose dolphins (Tursiops truncatus) off Vila Franca do Campo
Cory's shearwater (Calonectris borealis)
Blows!!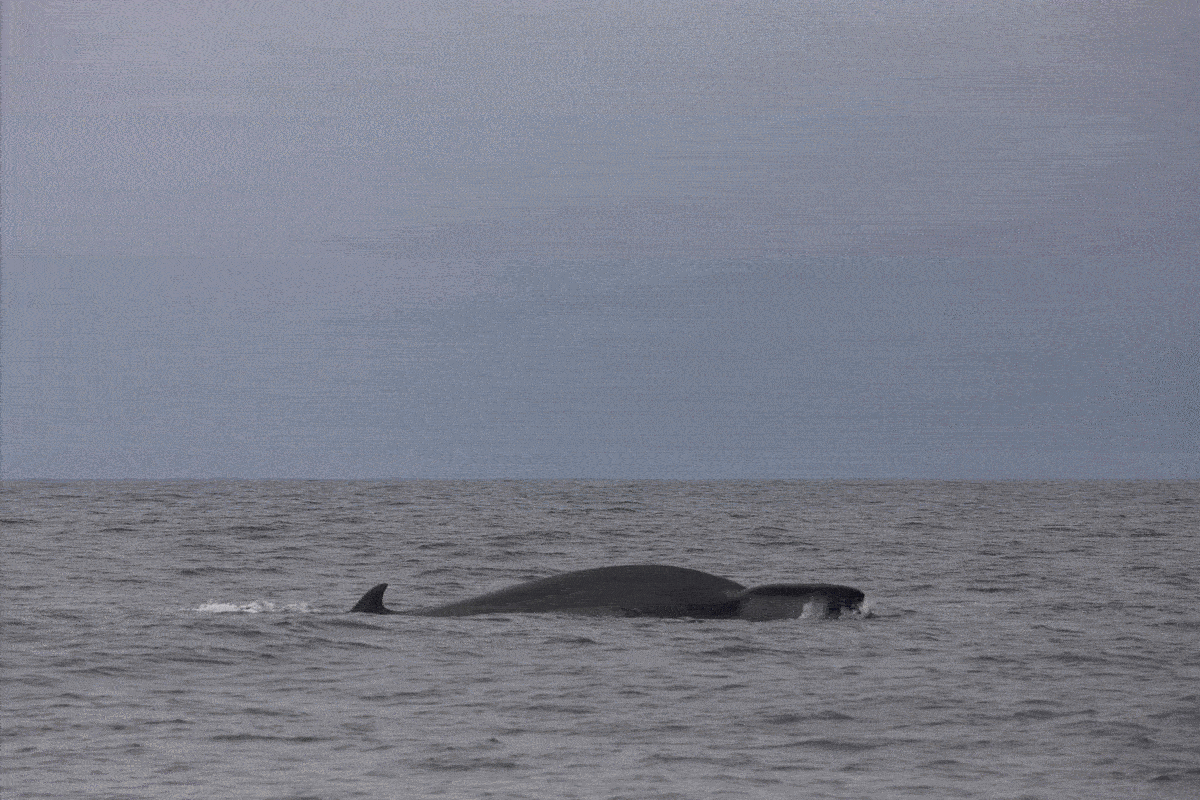 Looking forward for tomorrow's encounters 😀