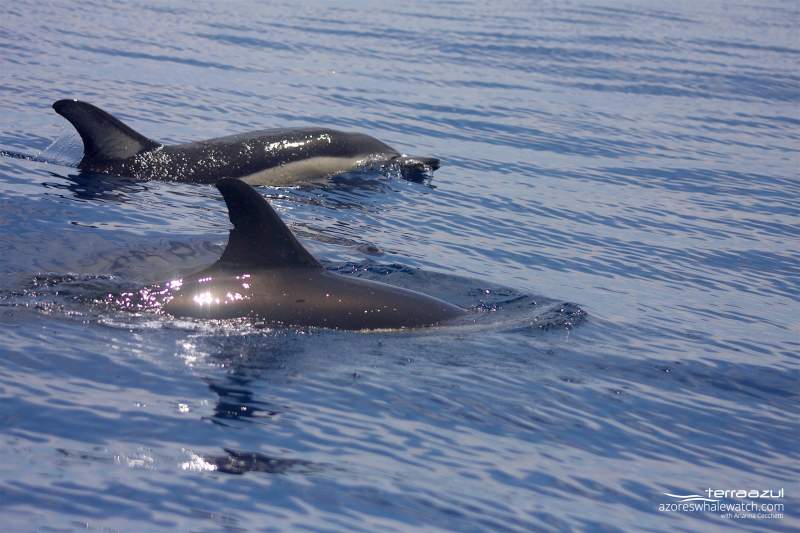 After a few days in the base with bad weather today we tried our luck to go out and we did it. At first the sea seemed to be good, but then the wind came to say hello. Our lookout saw a group of dolphins at the beginning, but then because of the swell it was a bit difficult to find them. After a few minutes of searching we finally found them, jumping and communicating with each other for feeding.
Then our lookout saw a baleen whale and he belived that was a Humpback Whale (Megaptera novaeangliae) but she was on feeding mode so it was very hard to spot her and at the end we couldn't see the whale, so we went back to see the beautiful islet and then to the Marina.
I hope you enjoyed the post, see you in Terra Azul!