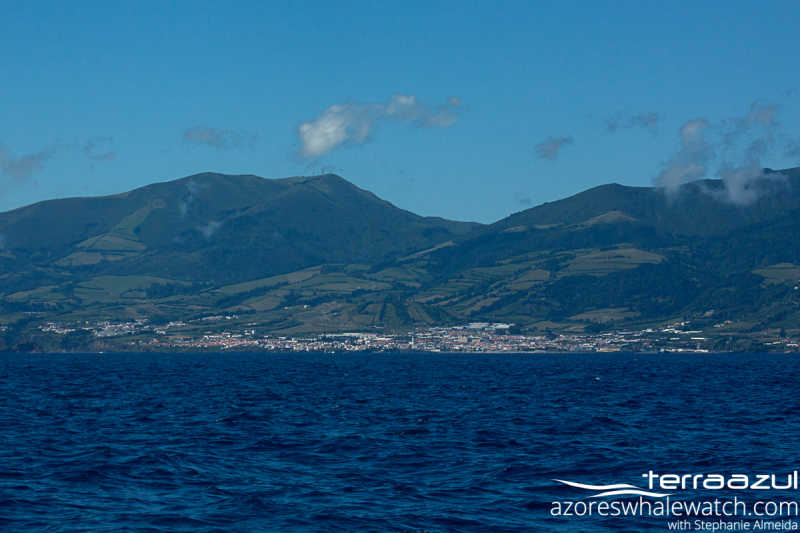 Can you believe that today we went from 50 meters visibility to 20 miles?!! In the morning it was so foggy and rainy that we had to cancel the tour… But in the afternoon clear skies and horizon! Azorean weather what can we say?…
We ended up sighting Bottlenose Dolphins, Common Dolphins, Striped Dolphins and Risso's Dolphins. All groups socializing.
Let's hope that the good weather sticks!
Stay tuned for more updates on our tours! 😀