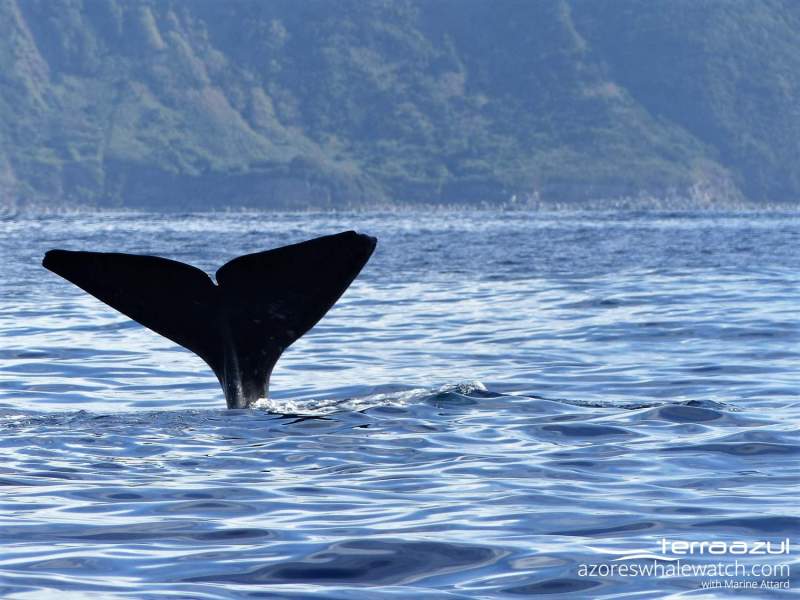 Hello everyone! Today we had a bit of wind and a choppy sea.
We started with the Striped Dolphins jumping around, like always. They had the calves around them and they were jumping like crazy because of the waves! On the way to see some Sperm Whales, we found a little group of Common Dolphins.
Finally we got to the Sperm Whale's area. It was a juvenile and it didn't last 2 minutes it went down to feed and we could see the tale! Our lookout told us that they were two, so we looked for the other one and on the way back to the marina, we found it and it was another juvenile. This one we were able to see more time and then it dove!
This was our mornig, I hope you had enjoyed!