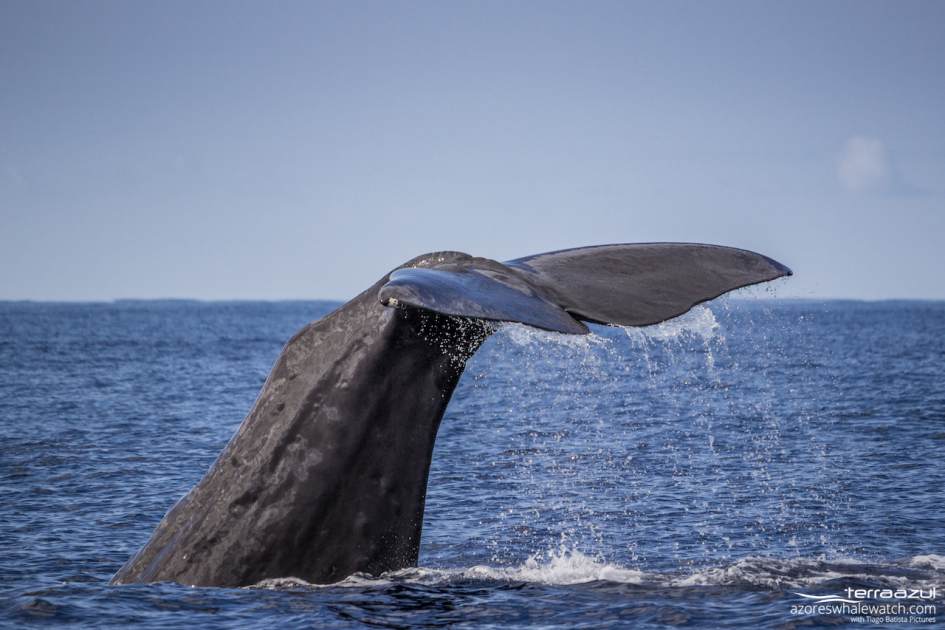 Hello everyone!
On today's tour we saw 3 resident species! The Sperm Whales, Bottlenose Dolphins and Common Dolphins…We only missed the Risso's Dolphins!
We started with the Common Dolphins, they were really nice to see and then our lookout told us that we had Sperm Whales and off we went. When we arrived there they had already doved, so we had to wait a bit and then we saw the first one! At the end we saw 3 Sperm Whales, it was amazing!
The last species was the Bottlenose Dolphins, they were really active and we could see some jumps 🙂
I hope you had enjoyed, see you at Terra Azul!