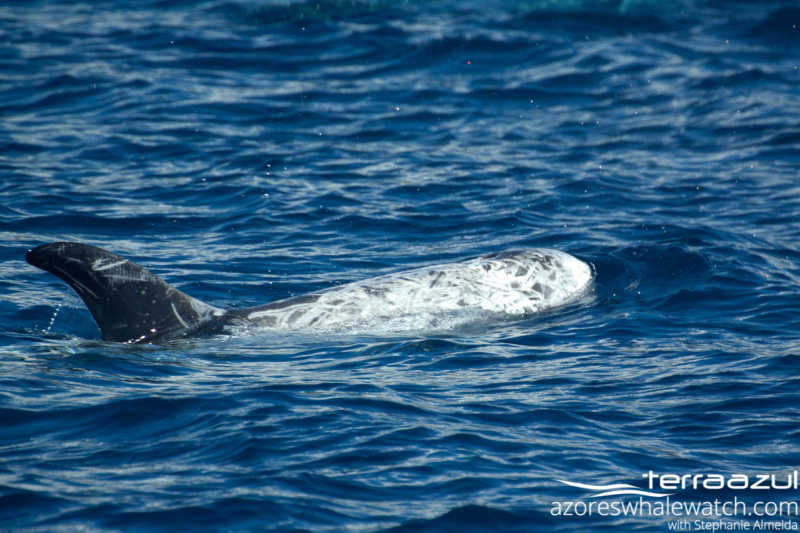 Hi and bom dia everyone,
this morning the sun was shining and we were happy to go out. The sea was beautiful and a bit wavy. At first we saw a small group of Risso's dolphins.
After spending time with the Risso's dolphins, we moved on and saw Common dolphins. They were spread over a big area, probably scanning the ocean for some fish. Some came quite close to the boat and it was nice to watch them.
In the end of our tour the sea was getting more rough and we had a lot of fun riding the waves. The sun helped a lot to dry our clothes afterwards 🙂
It was a good morning tour, I hope you enjoyed.