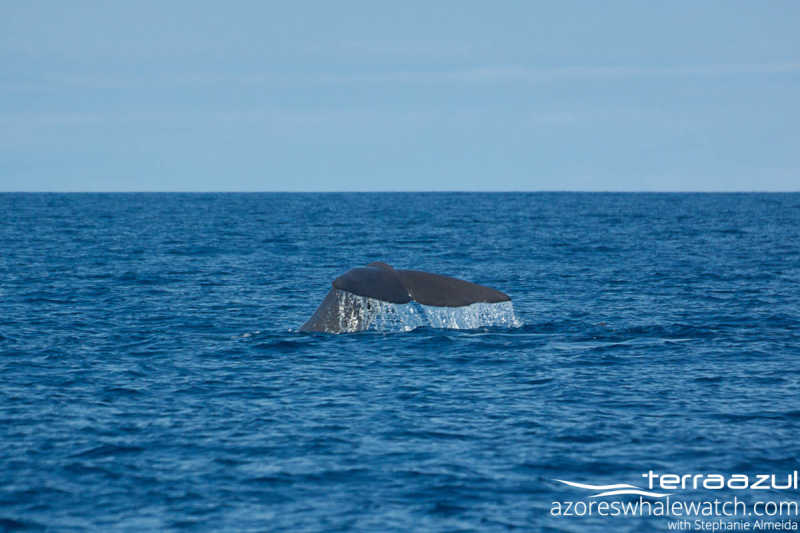 What a great day! 5 Species in total – Sperm Whales, Fin Whales, Common Dolphins, Risso's Dolphins and Striped Dolphins! And very flat ocean and a sunny day!
In the morning we sighted a small group of Common Dolphins feeding.
A group of 3 Sperm Whales, an adult with a Juvenile and a Calf.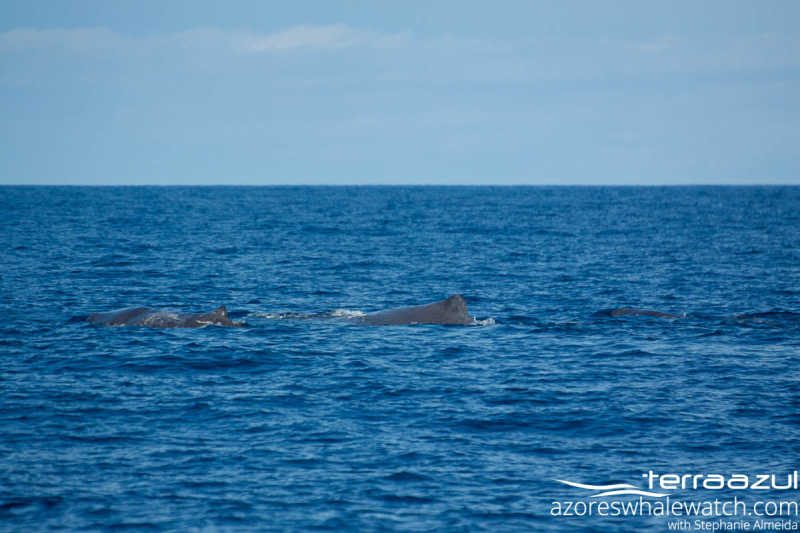 In the afternoon 2 Fin Whales resting and feeding.
And to finish a very playful group of Common Dolphins bow riding and racing the boat!
So this was a perfect day! Right before a few days of bad weather coming to the Azores….
Stay tuned for more updates on our tours! 🙂